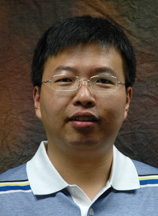 I am an Associate Professor of the Computer Science Department and I won the 2015 Texas State University Presidential Award for Excellence in Scholarly/Creative Activities. I received my Ph.D. degree in Computer Science and Software Engineering from Auburn University in 2008 with the Distinguished Dissertation Award. I received my B.S.(2002) and M.S.(2005) degrees in Computer Science from Shandong University, China.
My research is currently focusing on Energy-Efficient Computing and Systems, Big Data Analytics, Green Software Design, and Mobile Computing. I serve as the associate editor of Sustainable Computing Journal (SUSCOM). We welcome qualified and self-motivated students to join us in projects related to these areas.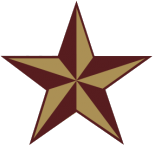 Congratulations for Stuart, Sarah, Sang, Divya, Donna, Zach, Joal, Ben, Xinbo, Michael, and Lujan received job offers from Google, Intel, LinkedIn, Dell, GM, Raytheon, Spiceworks, Intific, Plantronics, Centerbase, and KUKA Robotics! Congratuations for Fredy to receive full scholarship from Rice!

GreenSoft
was released to support the green computing reserach and education. Contact us if you want to post your research blogs. Try
GreenCode
, the cloud-based IDE that compiles and runs codes written in more than 20 languages and reports the performance and energy consumption of the codes.

(10/2018) Our paper on hosting high load websites using low-power servers has been published by the IEEE International Green and Sustainable Computing Conference (IGSC'18).

(10/2017) Our paper on energy efficien analysis of MongoDB and Cassandra has been published by the IEEE International Green and Sustainable Computing Conference (IGSC'17).

(01/2017) Our paper on building a power measurable system to support energy-aware HPC and big data research has been published by the Journal of Big Data Research.

(10/2016) Our papers on energy efficient deep learning and energy efficient mobile computing have been published by the IEEE International Conference on Sustainable Computing and Communications (SustainCom'16).